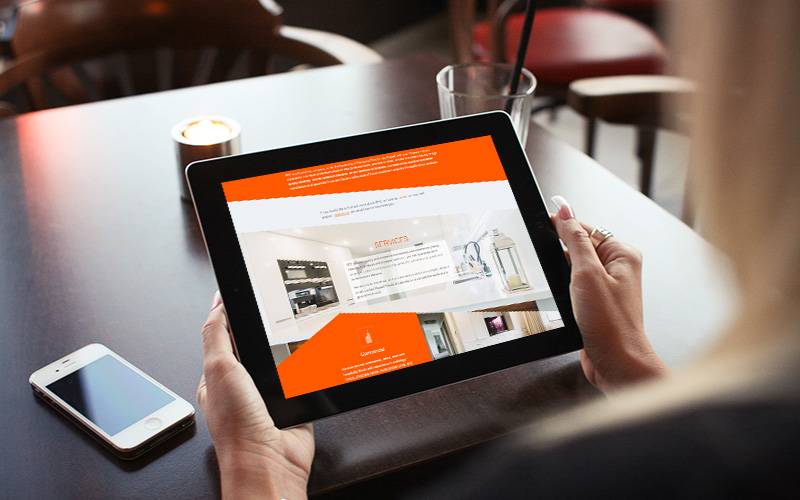 Description
Russell Fitouts & Cabinets offer quality custom cabinets combining style and functionality for builders, private and commercial clients.
---
Project Details
Client:
Ivor Johansson - Rapid Fire Web Design
Tasks:
Custom Development
---
Live Demo
Russell Fitouts & Cabinets is a construction company located in Queensland Australia that specializes in high quality custom-built cabinetry for builders, as well as private and commercial clients.
Rapid Fire Web Design worked with them directly to create a new website design then contacted me for help developing the custom theme.
The website features a one-page design with horizontal sections divided by unique and playful angles. These angles make the website feel very modern, but presented a unique challenge when developing the theme. Given the nature of the design and the fact that it didn't allow for a lot of flexibility when managing it, I opted to use Customizer settings for managing the homepage.
Whenever the user assigns a static front page under WordPress' Reading Settings, the theme automatically detects the page and replaces the main editor with a message and a link that redirects the user to the corresponding Customizer settings panel. Here the user can edit the contents of the homepage live and get direct visual feedback when making the changes.
In addition, since the homepage settings are only shown when a static front page is assigned, the theme creates an intuitive user experience that gets out of the way when not in use.
Highly recommended to us, Alexis came with a warning though, "you'll want him building all your sites there after". So very true as Alexis is a proven perfect fit for developing functional WordPress themes from our provided design mockups.

True to his name's meaning, Alexis is the ultimate helper developer-wise given his strong communication skills, efficiency, accuracy, high quality professional solutions, and absolutely dedicated client focus.